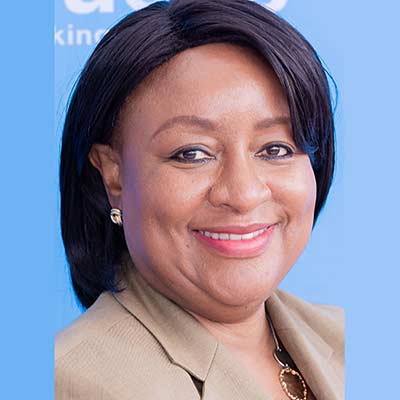 Zandile M. Shaba
Chief Executive Officer
MyBucks Banking Corporation
Zandile Shaba has over 25 years of banking experience in retail, investment and SME banking. Her banking career has spanned 4 countries, namely Zimbabwe, Mozambique, Zambia and Malawi. She served as the Managing Director of African Banking Corporation (BancABC) in the first 3 named countries. She also worked for Finance Bank Zambia.
She is currently serving as the Managing Director of MyBucks Banking Corporation Malawi where she had focused on making MyBucks the best digital Bank in Malawi. Under her leadership, the Bank listed the first ever Corporate Bond in Malawi and recently she also oversaw the purchase of Nedbank Malawi by MyBucks Banking Corporation Malawi.
MyBucks Malawi opened the first ever branch in a refugee camp in the world. This was an effort to financially include Refugees who some of the most marginalized groups in any society.