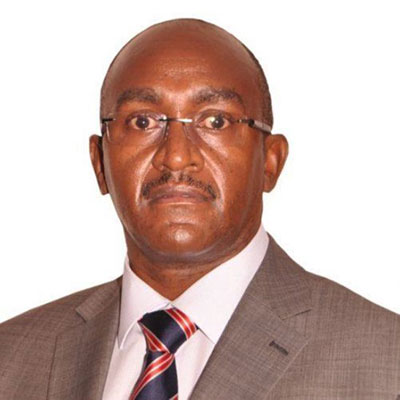 Raphael Lekolool
Managing Director
Postbank Kenya
Mr. Raphael Mingisian Lekolool (FCCA, CPA) holds a Master's degree in Business Administration (MBA) from Cardiff Business School, U.K., a Bachelor of Science degree in Financial Services (Hons) from the University of Manchester Institute of Science and Technology (UMIST) and a Bachelor of Arts (Hons.) degree from the University of Nairobi. Raphael qualified as an Associate of the Chartered Institute of Bankers (ACIB), the U.K. in 2001 and is a Fellow of the Chartered Certified Accountants (ACCA) and member of ICPAK.
Raphael served as a member of the ACCA (Kenya) Members committee and the Senior Members Advisory Committee. He has also served as the Chair of Nairobi Chapel Finance Committee for six years. In a career spanning more than two decades in Banking and Insurance. Raphael has gained vast management and leadership experience. He has served in different capacities both in the private and public service. Prior to assuming the role of Managing Director at Postbank, he was the Chairperson of the Risk and Audit Committee at the Ethics & Anti-Corruption Commission. He has also served as the Chair of the Interim Management Committee (Board) at the Agriculture Food Authority (AFA) between 2016 and 2017.
At the UAP-Old Mutual Group, Raphael worked as the Enterprise Risk Officer tasked with the key responsibilities of formulation, review and implementation of the Group Risk Strategy programs for businesses in the region. His appointment at the Group preceded his serving at Faulu Microfinance Bank Ltd. where he worked in various capacities and led various teams as the Head of Risk and Compliance, Credit and Internal Audit and served as a member of the Executive Committee (EXCO) whose primary mandate is to oversee implementation of strategy and sustainable business growth. In these capacities, Raphael served as a Secretary to various Board Committees.
Raphael has also served as the Head of Quality Assurance Audit at KCB Bank (K) Ltd. and was instrumental in implementing a Risk-based audit methodology in response to the bank's rapid growth arising from the adoption of technology.