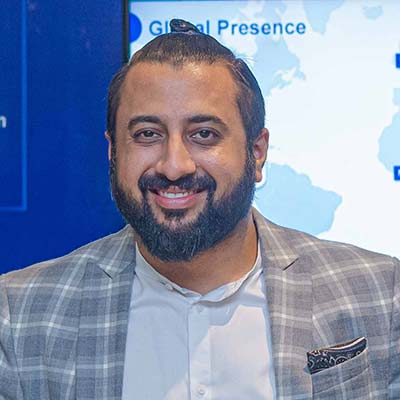 Nisham Chhabra
Regional Vice President (Africa)
Netcore
Nisham Chhabra is an outstanding sales expert, a strategist for brand positioning, a MarTech growth enthusiast, and an experienced, innovative sales service advisor. Driven by a passion for helping businesses scale, Nisham understands growth and sales in a way only a few market professionals do.
As a charismatic, ingenious, and incredibly driven leader, Nisham is articulate and perceptive. He has a strong sense of focus and judgment, enabling him to motivate his team to achieve exceptional business performance.
Nisham has a rich career in sales spanning almost two decades. He has worked with top brands in India and the UK, managing several teams to meet organizational objectives, driving growth and millions of dollars in revenue.
Currently, he leads the Netcore business in Africa as the Regional Vice President, where he manages global relationships. In this position, he works with top brands across industry verticals, helping them improve customer engagement, retention, and lifetime value while driving ambitious revenue conversions for the brand.