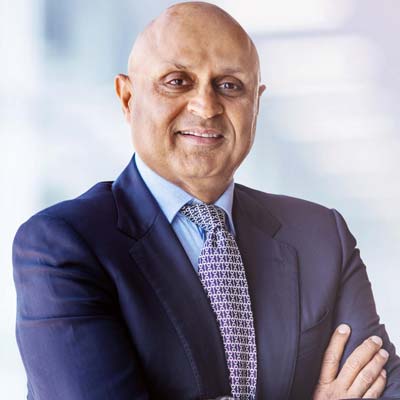 Nandan Mer
Group Chief Executive Officer
Network International
Nandan is the Group Chief Executive Officer of Network International, the leading enabler of digital commerce across the Middle East and Africa region. He holds a strong background in payments, consumer finance and corporate banking with a deep understanding of the Middle East and Africa as well as experience in India, Czech Republic, Israel, Russia and UK markets.
His more than 30-year track record of successfully building and growing businesses to profitable scale and dominant market share spans several markets globally, at leading financial institutions including American Express, Citigroup, United Bank for Africa and Mastercard.
During his 11-year career at Mastercard, Nandan was Strategy Head for International Markets, President for the Japanese business and Head of Global Consumer Credit and Loyalty Solutions. Prior to that, he was Head of UBA – International Corporate and Investment Banking. Before UBA, Nandan built and led consumer banking businesses for two decades with Citigroup in India, Czech Republic, Israel, Russia and the UK. Nandan began his career at American Express Cards.