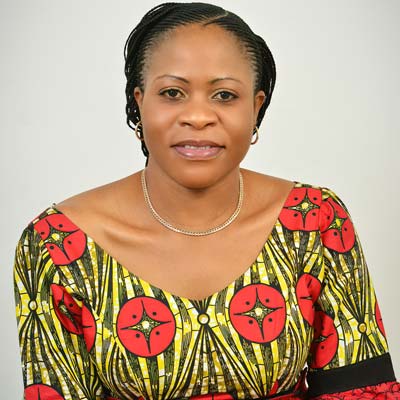 Mamie Kalonda
Chief Executive Officer
FINCA RD Congo SA
Mamie has over 19 years of international experience in microfinance (DRC, Tanzania, Zambia and Uganda), in the implementation of new structures, support for portfolio growth, liquidity management, money transfer, Digital Transformation, crisis management, recovery and risk management.
She is currently the Chief Executive Officer of FINCA RD Congo SA, the largest microfinance institution in the Democratic Republic of Congo with more than 440,000 customers, more than 1600 banking agents, 23 branches and more than 650 employees. She is the chair of the National Association of Microfinance Institutions.
Holds a Master's degree in Human Resource Management and Development from the University of SALFORD (UK), a Bachelor's degree in Financial Economics from the University of Lubumbashi, formerly of Harvard Business School, a mini-MBA in Strategic Business Development, a Certificate in Leadership from the Franckfurt School of Finance and Management, a Certificate in Leadership from Stonier Wharton University, as well as a degree from the American Bankers Association.