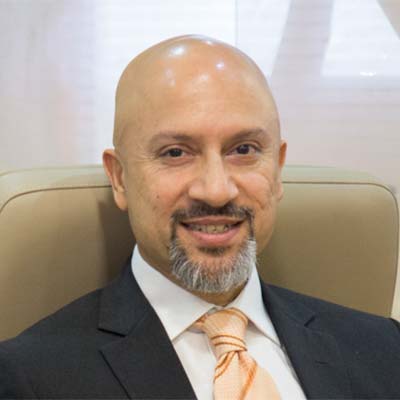 Kashif Naeem
Group Head of Retail & Digital Banking
Confidential
With his insightful experience, hands-on approach and proven on-ground record of accomplishments, he pioneered the launch first to market Mobile Money, Agency Banking, established and led the Digitization and launched true Retail Banking in Sudan. With his disruptive thinking, Mr. Naeem changed the landscape of Banking and mindset of customers from cash to Digital! Mr. Naeem joined FIBS to focus and replicate the same success that he delivered throughout his career and more specifically, Sudan in last 15+ years. Prior to joining FIBS, he was hired by Dubai Islamic Bank and assigned to Bank of Khartoum (BOK), which is the oldest and largest bank in Sudan. Mr. Naeem worked for BOK for 15+ years and his last assignment was as Deputy Group Chief Executive Officer at Bank of Khartoum Group.
During his tenor as DCEO, he managed Digital, Retail, SME, Corporate, Treasury, FI and overseeing International branches of Bank of Khartoum in UAE and in Bahrain. Mr. Naeem have illustrious professional experience of almost 32 years (27 years in Banking & 5 years in Telecom industry) and spearheaded Businesses in 3 geographies (Pakistan, UAE & Sudan) and holds the distinction of working with leading banks like Citibank (Pakistan & UAE), Societe Generale Bank Pakistan, Union Bank (now Standard Chartered Bank Pakistan), Dubai Islamic Bank UAE, Bank of Khartoum, Sudan and Faisal Islamic Bank, Sudan.
Prior to taking Banking as a profession, Mr. Naeem worked for 1st ever mobile phone company in Pakistan from 1990 until 1995. Awarded as "Islamic Retail Banker of the Year 2016" by Cambridge Analytica IF UK and won the award for "Leadership Role in Islamic Retail Banking 2017" by Global Islamic Finance Awards (GIFA). In 2019, Mr. Naeem received prestigious award of "Emerging Leader in Islamic Finance 2019" by Global Islamic Finance Awards. Mr. Naeem also served as Board Member of blue-chip companies in Sudan related to Microfinance, Brokerage, Telecom and Commercial Real Estate.