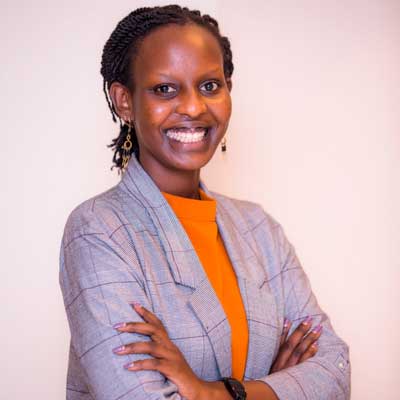 Fionah Umulisa
Country Manager, Rwanda
Farmcrowdy
Fionah is interested in the use of tech in solving emerging markets' problems and has founded a few startups, Hygge Home, an on-demand marketplace that connects beauty therapists to women, and FINAHI, an amazon for the fashion industry. She has also worked with Africa's first-ever E-government portal pushing for P2G payment services as part of its business development team.
An AgricTech inclusive markets specialist, Fionah has been involved in building market-led digital financial solutions that enhance inclusive economic growth. She has served as the Country Manager of Farmcrowdy-Rwanda, a global Agritech company serving 30,000 farmers on the continent.
Fionah is doing her MBA with One League in partnership with Stanford University and is currently the Regional Director, East Africa at Grey, a Fintech startup that is connecting emerging markets' gig economy to a global economy by providing foreign virtual bank accounts to Africans.