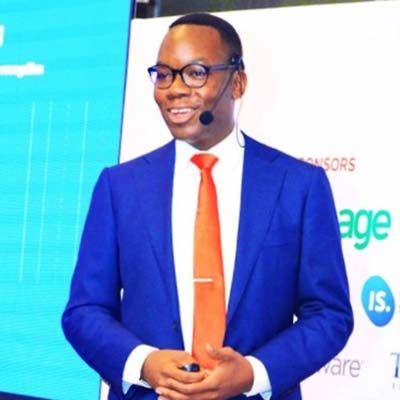 Duncan Muchangi
Principal
Unicorn Growth Capital
Duncan Muchangi is an experienced technology entrepreneur, operator, and investor with over 10 years of experience in the technology industry, spanning Venture Capital and Entrepreneurship across Web3.0, Fintech, AI/Digital Identity, and E-commerce.
Duncan is currently focused on investing and supporting high-growth tech companies in their next stages of growth with capital and technical expertise. He has founded, invested in, and advised various leading technology platforms scaling globally; He is the Founding Principal of Unicron Growth Capital, a private investments platform investing at the intersection of TradFi & DeFi in high-growth Web3.0 companies, and an LP at Rally Cap Ventures, an angel investor collective supporting early-stage startups and venture funds in LatAm, Africa, and Southeast Asia. In his most recent role, Duncan served as the Director of Antler East Africa, a global early-stage VC and an advisor to Seedstars, a global impact investment fund focused on emerging markets. He was formerly the Operating Partner of Element Inc. – a pioneer of mobile deep learning (AI) operating in NYC, Africa, and Southeast Asia and co-founded by Yann LeCun, Chief AI Scientist at Meta and Turing Award Laureate. Prior to Element Inc., Duncan was a Managing Director at Jumia Group where he led the launch and scaling up of Ecommerce & Fintech businesses at Africa's first Unicorn across various countries.
As Managing Director of Jumia Pay, he led the launch of various Fintech products in Nigeria, Kenya, Ivory Coast & Egypt including merchant DeFi lending and BNPL consumer financial services. Duncan launched and managed Jumia's online food delivery business, Jumia Food, in Rwanda & Kenya where he pioneered a new business model through strategic partnerships resulting in a €75 Million pre-IPO investment from Pernod Ricard. He graduated with a Master of Science (MSc) focused on Finance, Accounting & Management from Bradford University School of Management; He is a passionate digital native with a background in BSc. Electronic & Computer Engineering.