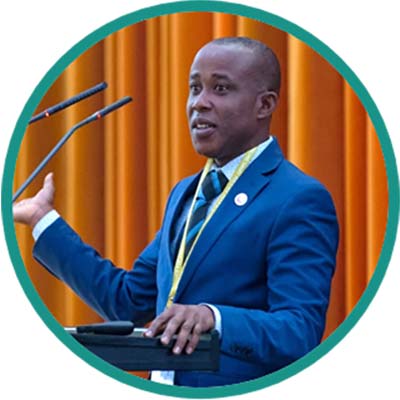 Dr. Settor Amediku
Director and Head of Payment Systems Department
Bank of Ghana
Dr. Settor Kwabla Amediku is currently the Chairperson of the Association of African Central Banks (AACB) Payment Systems Integration Working Group and Chairperson of the Financial Inclusion and Data Working Group of the Alliance for Financial Inclusion. He is also the AACB member of the Advisory Board of the Africa Financial Industry Summit initiative.
Settor consulted for United Nations/ World Trade Organisation (WTO) and International Trade Centre (ITC) Switzertland, on Financial Sector Development and Trade in Financial Services and Development and was also engaged by the International Monetary Fund (IMF) as a short term expert in 2018 He has over 25 years of experience in central banking as an economist and accountant specialising in Financial Services and Payment Systems development, Banking Supervision, Financial Stability and Monetary Policy implementation. Settor in 2015 set up the Payment Systems Department and put in place all the structures.
Settor is educated in both Ghana and United Kingdom and also a Fellow of Association of Chartered Certified Accountant, United Kingdom and a member of the Institute of Chartered Accountants (Ghana).