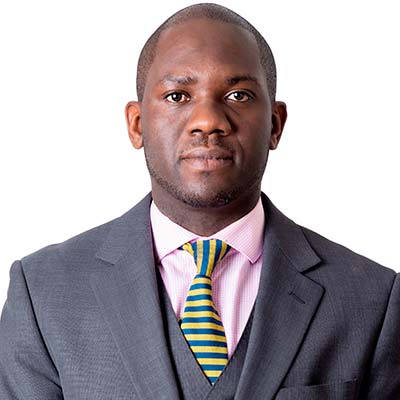 Dr. Kombe Kaponda
Founding Trustee - The Association for Digital Finance Practitioners (ADFP)
Zambia
Kombe Kaponda is a Financial Markets Infrastructure (FMI) Networks and Security Specialist, a Central Banker by career and a seasoned ICT Networks and Security Solutions Engineer by profession with over 19 years of ICT management and progressive experience in ICT financial markets Infrastructure management and cybersecurity. Kombe is a very active contributor to SADC and the global fintech and digital innovations agenda and is currently sitting on the ITU (International Telecommunication Union) Architecture Interoperability committee, Taxonomy & CBDC, Digital Currency Ecosystem Global Initiative Working group. He is currently the Chairperson for the Central Bank of Zambia (BoZ) FinTech Working Group, a technology think tank working on monitoring and overseeing the development of FinTech and regulation of technology-enabled solutions through (Regtech) to improve overall financial inclusion. 
Kombe is a scholar for a Doctor of Business Administration (DBA), holds a Master's Degree in ICT Regulation, Policy and Management (MEng.), a Bachelor of Science in Computer Science (BSc.) and a Chartered Digital Finance Practitioner (CDFP) certified by DFI with the Tufts University under the Fletcher School of Law and diplomacy, Certified financial Technologies (FinTech) specialist with the University of Hong Kong. Kombe is also founding trustee of the Association for Digital Finance Practitioners in Zambia (ADFP), an association formed to promote digital finance products, Payments systems sensitization and oversight, consumer protection in digital financial services and services usage and improvement by offering technical advice in building the DFS ecosystem in the country. 
Kombe is up to date with financial technologies including applications of Artificial intelligence (AI) in finance, Cybersecurity in digital financial services, Cryptocurrencies and the Blockchain technologies, Consumer Protection as a Business Strategy, AML-CFT Regulation & Compliance, Product Management in Fintech for Emerging Markets, Interoperable and Inclusive Payment Systems. He also holds several ICT technology vendor certifications from CISCO Systems, Microsoft, Hewlett-Packard (HP), CompTIA Network+, Security+, ITIL service management and the Optics Associations (FOA) CFOS/D, CFOT. 
He has authored, co-authored and published several papers and books including books such as the Evaluation of Policy and Regulatory Challenges of DFS ICT Ecosystem: Case for Zambia with copies available on Amazon and An Investigation into the State of Cryptocurrencies in Zambia. He is a keen follower of the latest developments in the ICT use cases for development (ICTD), passion for the blockchain and cryptocurrencies, great interest in the technology used to improve the lives of ordinary citizens around the globe, passionate about farming for food security and likes DIYing.