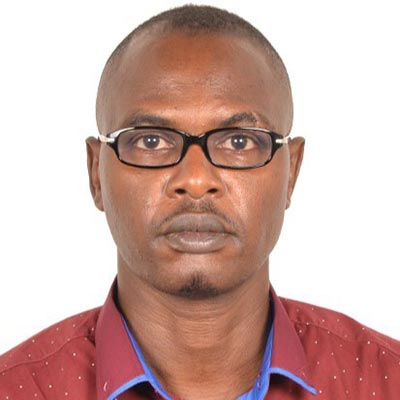 Dr. Henry Clarke Kisembo
PhD - Global Chief Managing Partner
Development Associates Link International (DALI)
Dr. Henry Clarke Kisembo, PhD is the Global Chief Managing Partner of Development Associates Link International (DALI), a company he has built over 16 years from a small rural community entrepreneurship development association to a global Consulting Project Management and Investment Advisory and Business Firm working in 42 Countries at present, he is also Senior Technical Investment Advisor and former Managing Director of USAID Uganda Strategic Investment Activity; and also serves as the Chairperson of the National Technical Working Group of the National Financial Inclusion Strategy of Uganda at the Central Bank of Uganda; he holds two Doctoral degrees in Financial Economics and Development Finance. A Practitioner who delivers his craft for humanity and institutions through Financial Inclusion, Humanitarian Response, Digital Economy, Business Development, Entrepreneurship, Unlocking Investment Financing, structuring, brokerage, Fund Management and Strategy.
a Systemsprenuer who engages enthusiasm and passion to make change happen and harness it to create rapid, impact-driven, sustainable development and Social Impact; bringing 20 years hands-on experience in the Private Sector, Agrifinance, Telecoms, Microfinance, Renewable Energy, Development Finance, Project Design and Management, Remittances, Market Systems, Financial Inclusion, Rural, and Community development, Mental Wellbeing, MSMEs, Financial Literacy, Digital Finance, Agency Banking, Business Strategy, Policy and Regulation, Ecommerce, Government, International Digital Protocols development, Gender gap analysis and bridging, Value chain development, Fund and Resource Mobilization, Financial and Business Modelling, Institutional development, Investment and Finance, Qualitative and Quantitative Research, Micro Insurance, Humanitarian Response, Refugee Finance, Youth, Women and Persons With Disability (PWDs) dignity, Nexus Approach, Financial Services Development, Grant Management, and has undertaken small, large and complex projects within Sub-Saharan Africa and the Asia Caribbean and Pacific Regions; Promoting Private Sector, Government and Civil Society partnership approaches to deliver socioeconomic development goals.
Dr. Henry Clarke Kisembo, PhD has formerly worked in the Telecoms Industry, Financial Services, International Development, and Community development in the Private Sector, Public Sector and Civil Society across Africa and other territories.
He holds a Doctorate in Financial Economics and a Doctorate in Development Finance, a Master's in Public Administration and Management, a Bachelors' in Social Sciences, a Certified Business Development Professional, a Certified Project Management Professional, Certified Digital for Impact Professional and a Global Advocate for Digital Economies and Inclusive Finance; upholding strong values, respect for diversity and opinions, open-mindedness, accountability, transparency, integrity, open to positive criticism, and accommodates negative criticism as a learning experience for improvement, he is a Coach, Mentor and Trainer and offer probono work for diversity of organizations alongside his mainstream work and supports charities and philanthropic agenda too, he is an entrepreneur, investor, employee, employer, consultant and serve on multiple continental and global boards..