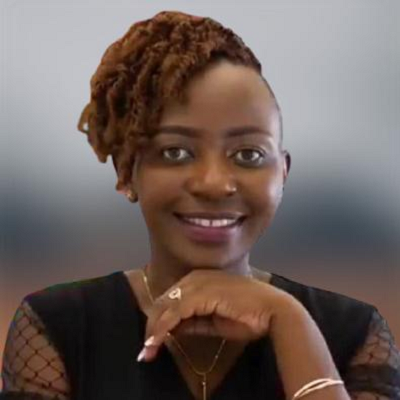 Dr. Ethel Mupambwa
Managing Director & Chief Executive Officer
MoneyMart Finance
Dr. Ethel Mupambwa is the Founder and CEO of MoneyMart Finance (Private) Limited, which she incepted in 2014. She has a Doctorate in Business Leadership and Entrepreneurship from International Women University. She is a Certified Digital Finance Practitioner (CDFP) qualified by Fletcher School at TUFTS University. Ethel holds a BCom (Hons) Degree in Finance and many certifications in Leadership, Strategy, and Microfinance. 
Ethel is Zimbabwe's Country Facilitator of Digital Frontiers Institute and Founding Trustee of Digital Finance Practitioners Association of Zimbabwe. She desires to make sure every Zimbabwean citizen is financially included. 
Ethel Mupambwa strongly believes that she has a role in "Sustainable Development Goals" in the fight against poverty, creating wealth, and changing lives through digital finance. 
She has ten years' experience linking finance to business operations. Eight of them specialize in microfinance, focusing more on innovative ways to include women and youths excluded financially. Ethel discovered that Lack of knowledge, understanding, and financial confidence among consumers, combined with the high cost of serving small communities in urban, semi-rural, and rural areas and stringent requirements for documentation and registration by financial institutions, excludes many poor people from financial services. Hence her drive to make sure that African women are financially included. 
Ethel has served over 10,000 microentrepreneurs, 70% of them being women contributing to Sustainable Development Goals 1 and 5. She freely conducts financial literacy programs that will enhance her to empower women and youths in various businesses financially. In so doing, Ethel has positively influenced the creation of more than 30,000 jobs for women and children. Since 2018, Ethel has distributed over 3,000 sustainable, modern, accessible, renewable, and technologically driven by Pay-As-You-Go solar home systems in rural areas tapping into SDG 7; to make sure that the rural child has more time to study, women can charge their phones without extra costs and even increase their working hours. It is one of Ethel's acts to distribute sanitary wear to rural schools to ensure the girl child is safe and comfortable. 
AWARDS
2021 Business Woman of the Year

 2020 African Business Heroine – 2nd Runner-Up

 2021 SMEAZ Award of Corporate Governance

 2021 SMEAZ Award of Medium Enterprise of the Year

 SMEAZ Long Service Award

 2021 SMEAZ Transition Award

 ZAMFI 2021 Most Women Friendly MFI of the Year Award (Runner Up)

 Zimbabwe Business Awards (ZIBA) under Banking and Finance ~ Microfinance Company of the Year 2021

 WIA54 (Women In Africa) 2020 winner – FinTech Category

 Green EnterPRIZE Simuka-Pakhama 2019 Third Prize Winner: Best Growth-Oriented Business

 ZAMFI National Microfinance Excellence Awards 2018 Runner-Up: Most Women Friendly MFI

 ZAMFI National Microfinance Excellence Awards 2018 Runner-Up: Fastest and Sustainable Growing MFI