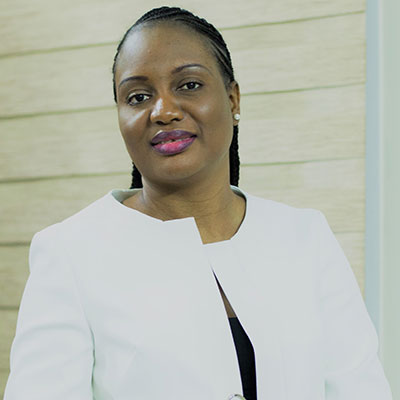 Djiba Diallo Diao
Senior Fintech Advisor, Operations & Technology
Ecobank Transnational Inc.
Ms. Djiba Diallo DIAO is the Senior Fintech Advisor for Ecobank, leading the banks fintech initiatives and advising the senior management on the bank's fintech strategy. Her mission is to raise Ecobank's support for the fintech sector by growing the bank's flagship annual fintech initiative – the Ecobank Fintech Challenge and Ecobank Fintech Fellowship, and implement the overall Bank strategy around Fintech's.
She is technology and Innovation enthusiast with more than fifteen years of experience in the ICT industry. She has a software developer background and is a graduate from Pierre and Marie Curie University (Paris 6), with a specialization in industrial computing and embedded systems.
She spent 11 years at Microsoft, where she built a solid experience in Sales, Marketing, Channel & Distribution, as well as Developers and Startups Community management. Prior joining Ecobank, she acted as one of the Leaders of the Microsoft4Afrika initiative and implemented a strategic Geo-Coverage plan to identify and attract the most successful startups and optimize investments across Africa.
Djiba Diallo is passionate about Science; Aeronautics and she strongly believes in the Potential of Africa!