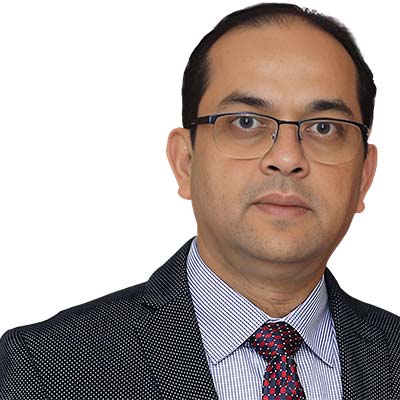 Dhimant Shah
Chief Executive Officer
Craft Silicon
Dhimant Shah, as Chief Executive Officer, sets and evolves the strategic direction for the company and its portfolio of offerings, while nurturing a strong leadership team to drive its
execution. Dhimant has nearly three decades of global experience in the fintech services and Payments industry with a strong track record of driving digital transformation for globally recognized enterprises, executing business turnarounds, and managing successful acquisitions.
Dhimant has held several leadership positions during the last 20 years. He was responsible for overseeing operations and management for the North and Latin.
American regions, and the strategy and execution of these businesses – setting direction and enabling rapid client adoption.
He was the architect of Craft Silicon's growth and turnaround strategy and was instrumental in setting up offshoring capabilities. Dhimant was widely credited for bringing scale and value to the organizations in his previous engagements.
He holds a Bachelor of Science in computer science master's in computer information systems from the University of California, and an MBA from Pepperdine University.