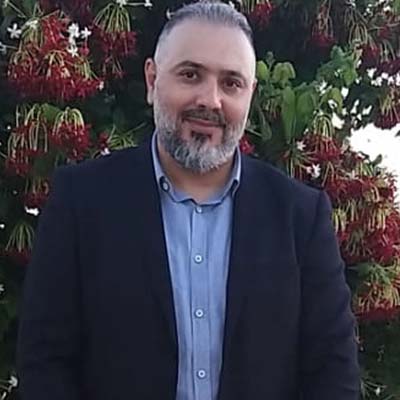 Darwish Khalil
Head of Digital, Banking & Capital Markets
Azentio
Darwish Khalil is a seasoned and versatile digital transformation leader with over 23 years of experience in spearheading omnichannel digital platforms, digital banking, and digital payments. As Head of Digital, Banking and Capital Markets at Azentio, he is renowned for his visionary and strategic approach, driving customer-centric, agile, and digital mindsets to deliver exceptional results. Darwish's expertise in building agile retail and corporate digital platforms, along with his passion for innovation, makes him a trusted authority in the field of digital transformation.
Prior to joining Azentio, Darwish co-founded and directed two cutting-edge technology and digital start-ups in the FinTech and telecom industries. His leadership in these ventures played a pivotal role in developing ground-breaking digital payments, e-Money services, and VoIP & UC telephony solutions. With a proven track record of co-founding, building, and delivering customer-centric omnichannel digital platforms, Darwish brings a wealth of entrepreneurial experience to his role.
As a speaker at the Africa Bank 4.0 Summit, Darwish Khalil brings his expertise as both a digital transformation leader and a co-founder of innovative start-ups to the stage. His professional accomplishments, inspiring leadership style, and commitment to digital innovation make him a compelling speaker. Attendees can expect to gain valuable perspectives on driving digital transformation, creating exceptional customer experiences, and leveraging the potential of the digital banking landscape under Darwish's expert guidance.