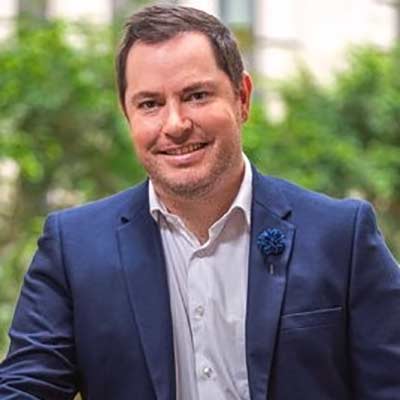 Chris Wood
Managing Executive: Product – Relationship Banking
Absa
Chris has a diverse background, both through his academic endeavors and through his professional career, with an undergraduate in commerce and law from Stellenbosch University, a Post Graduate qualification in business from the University of Pretoria and an MBA from the Gordon Institute of Business Science (specializing in Strategy and Innovation), as well as an Executive Development Programme through the Duke University Business School in North Carolina.
Having spent the past 17 years in the Financial Services sector, Chris has held a number of senior positions across a range of functions. Amongst these, Chris held the roles of Head of Strategy for the Nedbank Retail Bank, Head of Group Innovation for Nedbank and designed, built and ran an innovative product development incubator environment, Emerging Payments, with a focus on the innovation happening in payments, mobile, big data and digital globally. In his most recent Bank role, Chris headed up Nedbank's Card Issuing and Payments business, as well as the American Express card business in Southern Africa, for both consumer and corporate card.
At present, Chris is the Regional Managing Director for Network International, leading a diverse team with customers in 18 countries. Network International is the foremost payments technology provider across the Middle East and Africa, with over 200 financial institutions as clients across 55 countries. Chris and his team are focused on bringing payments modernization at scale to customers across the whole of Southern Africa and the Portuguese speaking countries on the continent.
Chris has a passion for people, technology and entrepreneurship, having been involved in a number of start-up businesses, a welcome challenge outside of the traditional corporate world. Chris still participates as a non-executive director and board member for a number of start-up companies and was previously on the board of the Stellenbosch University LaunchLab, a South African based startup business incubator launching disruptive new companies and ideas to market.
Chris spends a lot of time with family and has a passion for sport, travel and the bush. When not sitting on a Team's call you can find him behind the wheel of a game drive vehicle or being active with his wife and kids who are 6 and 8.