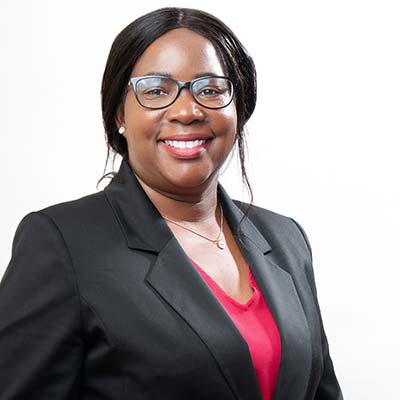 Chitalu Charity Mwanza
Mission Director
Global Alliance for Financial Inclusion (GAFI)
Chitalu Charity Mwanza is a technology enthusiast with over 21 years' experience in transformational agenda in the financial Services Industry. Combining IT technical background with business acumen, she has had the unique experiences that balance appreciation of technology trends with business opportunities and challenges to transform business.
Charity is currently the Chief Executive Officer of Digital PayGo, a Fintech offering Digital Shared Services that facilitate interoperability and eliminates barriers to Financial Inclusion.
Charity holds a Master's degree in Business Administration (Herriot-Watt), Diploma in Computer Science, Associate Certificate in Business Analysis from George Washington University (89) and various professional qualifications and experience in Digital Transformation, Business strategy development & Implementation, Information Technology, System Implementations , Project & Change Management, Business Analysis and Sales Management.