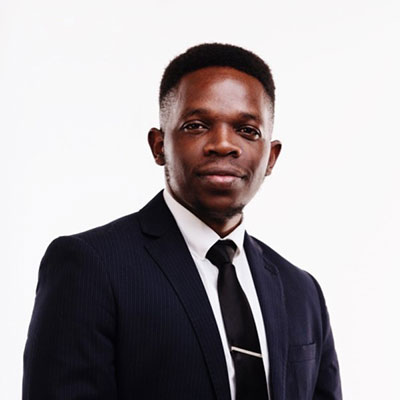 Andrew Gwadiva
Vice President, Growth
GreenTec Capital Partners
Andrew Gwadiva is the Vice President, Growth – GreenTec Capital Partners. He brings a wealth of knowledge of the African entrepreneurship ecosystem. He is responsible for developing and maintaining relationships with DFIs, Foundations, Investors, Enterprise Support Organisations (ESOs), and other entities involved in developing and strengthening the African entrepreneurship ecosystem and supporting the firm's overall growth.
He is a member of the Global Shaper Community, an initiative of the World Economic Forum. He serves as an Africa Collaborator for Shaper Impact Capital, founded by a team of experienced VCs part of the Global Shaper Community.
He has walked in the shoes of an entrepreneur; as a founder, he provided secure housing solutions in informal settlements. He has also built Zao Invest, an African investment consultancy for the diaspora and broader investment community. He previously worked as a head of investor relations and a venture partner for a leading ESO that focuses on growth-stage companies across Africa. His experience spurs across Africa's top-performing pension schemes, banks, and VCs. He focuses on developing successful ventures in Africa through entrepreneurial peer-peer engagement, business support services, and access to investments throughout his work.