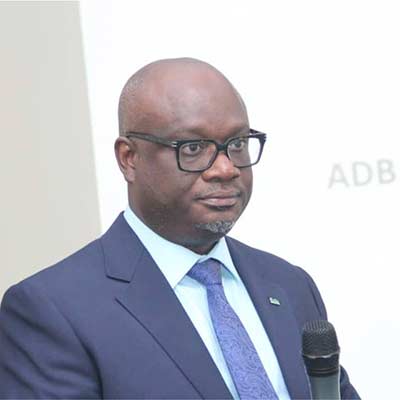 Alex Forson
Head of E-Business Department
Agricultural Development Bank Ghana (ADB)
Alex Forson is currently the Head of Ebusiness of Agricultural Development Bank, Ghana and has about 20 years' experience in Banking.
Alex has over a decade experience in Transaction/Electronic Banking where he has held several roles such as; Card Operations Manager, Unit Head- Sales and Marketing and currently the Head of Ebusiness Department of the Bank.
In addition to his extensive knowledge in and experience in card operations and Information Technology, Alex is an agile project manager who has managed several e-channel projects involving various card schemes such as VISA, MasterCard, National Switches and other Fintechs both locally and internationally for the delivery digital banking solutions for the bank.
Alex is a thought leader and has been a panelist on several discussions which includes;
Mobile Technology for Development and Seamless Africa speaking on the theme, Promoting Africa's Sustainable Digital Ecosystem on the topic "Engaging the Marginalized and Reaching the Marginalized and Vulnerable in Digital Solution" and:
• Beyond Covid-19: What is next for Payment Innovation
• 5th Africa Bank 4.0 Summit – West Africa
Alex Forson holds an International Executive Master of Business Administration (IEMBA) in Information Technology Management from the Paris Graduate School of Management (PGSM), France and a Bachelor of Business Administration degree (Marketing) from the Methodist University College Ghana.
He is married and a devout Christian.