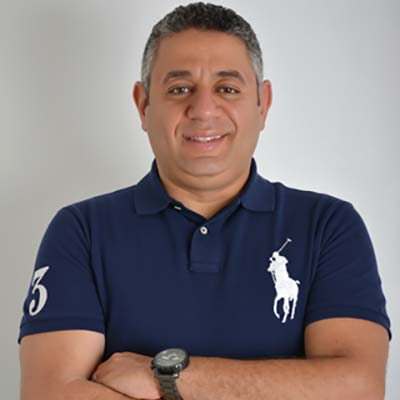 Ahmed Yasser Gadallah
Director, Head of Retail Transformation
CIB Egypt
Ahmed is a client-focused and results-oriented Transformation Leader with 17 years of expertise gained from delivering challenge-driven large-scale transformations to business agility in regulated environments at many global companies. Ahmed has the fortune to work with executives in multinational organizations to learn from their experiences. Ahmed is an expert in bringing efficiencies and effectiveness into the entire organization, including creating streamlined end-to-end business processes to optimize flow.
Ahmed is a seasoned leader with extensive experience in digital transformation, innovation, marketing, product development, and technology which is complemented with entrepreneurial skill set. Ahmed has driven digital transformation in different sectors helping make them future ready and pivot into new revenue streams. Ahmed adapts at working in multi-cultural settings, Ahmed has exceptionally broad international experience. Ahmed has the professionalism and digital expertise needed to support a company's digital goals and strategies, with an exceptional record of developing and leading highly innovative companies and product offerings, each delivering first-to-market product breakthroughs. Ahmed held direct accountability for sales growth strategy in many organizations and has led the design and deployment of high-value products and services into competitive markets. Ahmed delivers a measurable impact on outcomes through a relentless focus on customers, continuous improvement, and deep employee engagement.
Ahmed's success lies in effective, open and collaborative communication to develop confidence amongst external stakeholders, whilst breaking down organizational silos to optimize collective performance. Ahmed held many management positions leading teams of professionals to grow and prosper in very challenging markets. Ahmed believes creating high performing teams is what drives innovation and scalable growth. With this in mind. Ahmed strives to build cultures where people are empowered, happy, and achieving their potential. Ahmed managed and delivered projects within budgetary and timescale constraints, strengthening the technical capacity, and bringing improved efficiencies regardless of complexity.