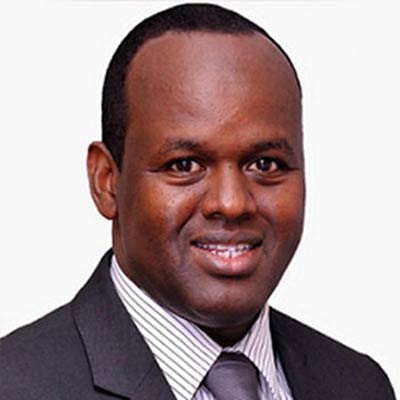 Abdi Mohamed
Chief Executive Officer
Absa Bank Tanzania
Absa Bank Tanzania Managing Director, Abdi Mohamed, joined the bank, April 2016 to drive a growth strategy and implement the transition of the bank to Absa. He is an experienced banker with over 20 years' experience in the banking industry in Africa and Europe.
Prior to his current role in Tanzania he has held senior leadership roles with Absa (Then Barclays) in Kenya, Zambia and the United Kingdom. In Kenya as Chief Operating Officer (COO) he led the transformation of the bank's operations and technology function implementing a number of complex strategic programmes. In Zambia he led the retail expansion programme as the retail banking director, placing the bank in a leadership position in Zambia. He also spent 3 years in the bank's London headquarters as a Change Programme Manager in the earlier part of his career.
Abdi Mohamed earned his Masters in Business Administration (MBA) from Edith Cowan University in Perth Australia and B. Comm(Hons) from Kenyatta University. He also holds Executive Management accreditation from the IMD Business School in Lausanne, Switzerland.